I got an email recently from Yvonne Rogers. Her great grandmother was Emily Jane Geddes, who had two brothers, both of whom lived at the Moravian settlement.
One of the brothers was Sam Geddes, who was an Arts Master at Wheler St school in the very early years of the 20th century.
The classroom picture shows him and the headmaster with a class of boys; no girls. Perhaps they had a separate part of the school, or were taught in segregated classrooms.
The picture of the school building shows it little changed to all the other images of the school in more recent years.
The picture of Ashton Old Rd shows a crowd waiting for the funeral of the headmaster, Mr Porter, who lived at 866 Ashton Old Rd. Whether this was the headmaster in the classroom picture is not known.
He died in 1908. It seems unusual to see such a large crowd for the funeral of the local headmaster. Whether this was common in those days is not clear.
Sam Geddes served in the RAMC in WWI. He lived 1882 to 1930.
Yvonne sent me more details on the headmaster, John Porter Sharp, including the census for 1901, showing hin and his family at 866 Ashton Old Rd (the rest of the address is nonsense).
There is also a newspaper cutting requesting donations to raise £1,000 to install a memorial window in Lees St Congregational church. Judging by that, and the crowd gathered for his funeral, he must have been a well loved member of the community.
Sam Geddes' grandfather ran the Grove pub on Ashton Old Rd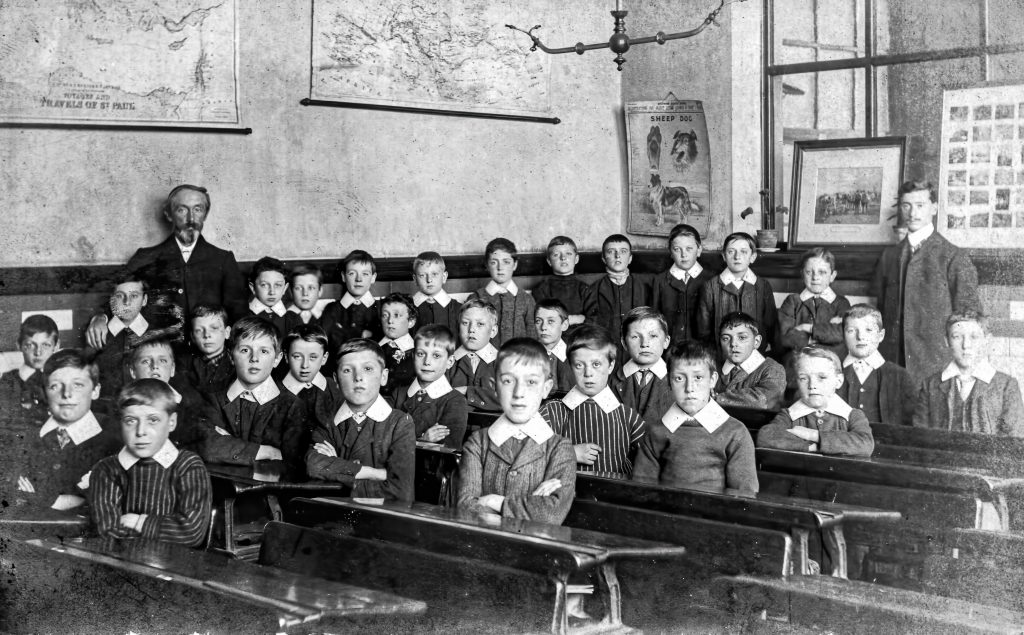 Mr Geddes is at the back of the classroom , the headmaster on the left.
Crowds wait the funeral of Mr Porter, head of Wheler St school.
Harley St on the right, looking towards the canal bridge.
Sam Geddes, Art master at Wheler St, in RAMC uniform.